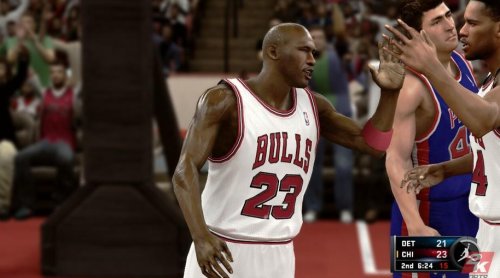 So many sleepless nights, routine Youtube gameplay watching, blog reading, and forum postings,
NBA 2K11
has finally arrived. I must admit that it is the most anticipated game that I ever wanted to come. As Michael Jordan would say "I'm Back!" on his first comeback, the world was on fire. Yeah, his appearance on the game is one for the books. Buzz about the game went to its height in the last few days as ordinary gamers like have waited long enough for the release. In fact, I keep visiting my favorite video game stores for any update. I finally received an SMS that the game that I pre-ordered is now ready for pick up.
Time for me to run with the Bulls tonight guys! MJ here I come.